Big Creek Winery, LLC
Categories
Restaurants, Food & Beverages
About

Located in Giles County, Tennessee, just a few miles from Interstate 65, Big Creek Winery welcomes visitors to take a tour of the winery and taste all the wines (no charge for tasting) before purchasing.
The winery has a comfortable area in its tasting room and gift shop to sit and enjoy purchases. There are locally made cheeses and other snacks available, or visitors are welcome to bring their own food.
The winery was established in 2016. Since then, Big Creek Winery has expanded its wine offerings to include more than two dozen grape and fruit wines formulated by proprietor and winemaker Billy Brymer.
Big Creek Winery's growing selection of wines are ready for the dinner table, a party or picnic, any special occasion or just a quiet evening on the front porch swing.
Watch the winery's website for upcoming musical events, always free, hosted by the winery, or contact the winery about hosting a personal event in the winery.
Love the wines? Use the online shipping service for fast, easy and safe delivery when ready for more or to surprise a friend!
| | | |
| --- | --- | --- |
| | | |
| | | |
Open Monday thru Wednesday 12-5 p.m.; Thursday thru Saturday 10 a.m. to 6 p.m. Sundays 1 to 5 p.m.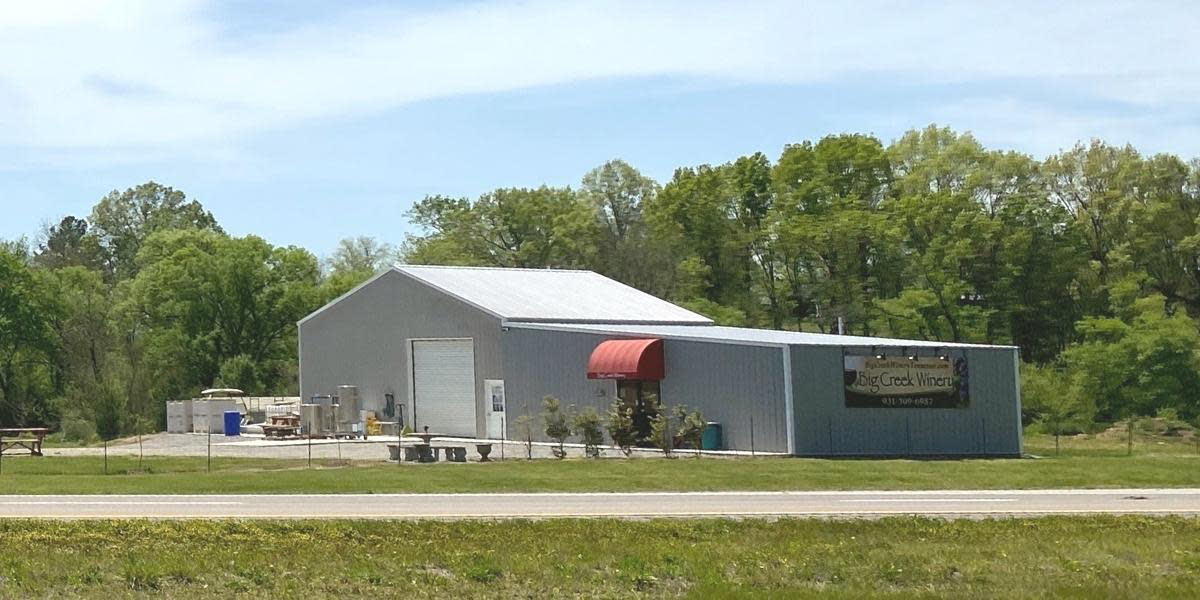 Highlights
Our wine names focus on local history.
https://bigcreekwinerytennessee.com/wine-names/
Free winery tours.
https://bigcreekwinerytennessee.com/winery-tour/
Special events and concerts.
https://bigcreekwinerytennessee.com/events/
Locally owned and operated.
https://bigcreekwinerytennessee.com/story/
Shipping offered.
https://vinoshipper.com/shop/big_creek_winery_tennessee